Skip to content
There was a young Irish woman called Yolanda Cooper who was an inventor, environmental change maker + mummy.
Yolanda launched WE ARE PARADOXX, the eco-friendly, clean & conscious hair and bodycare brand in 2019 when her son Jaxx was 4 years old. WE ARE PARADOXX is designed for "grown ups" but Yolanda used her shampoos and body lotions on Jaxx because they were the cleanest and most sustainable on the market.

Fast forward 3 years later...
A little Princess was born, Yolanda's daughter Yazmin. A sassy little soul with sensitive skin. Yolanda looked all over the land for products that were sustainable, suited to sensitive skin whilst being fun, interactive and educational that she could use on both Jaxx and Yazmin but she couldn't find a single one. So, Yolanda took all her expertise in sustainable packaging, her technology know-how and her clean formulations and just like magic…
MINI HUMANS was born.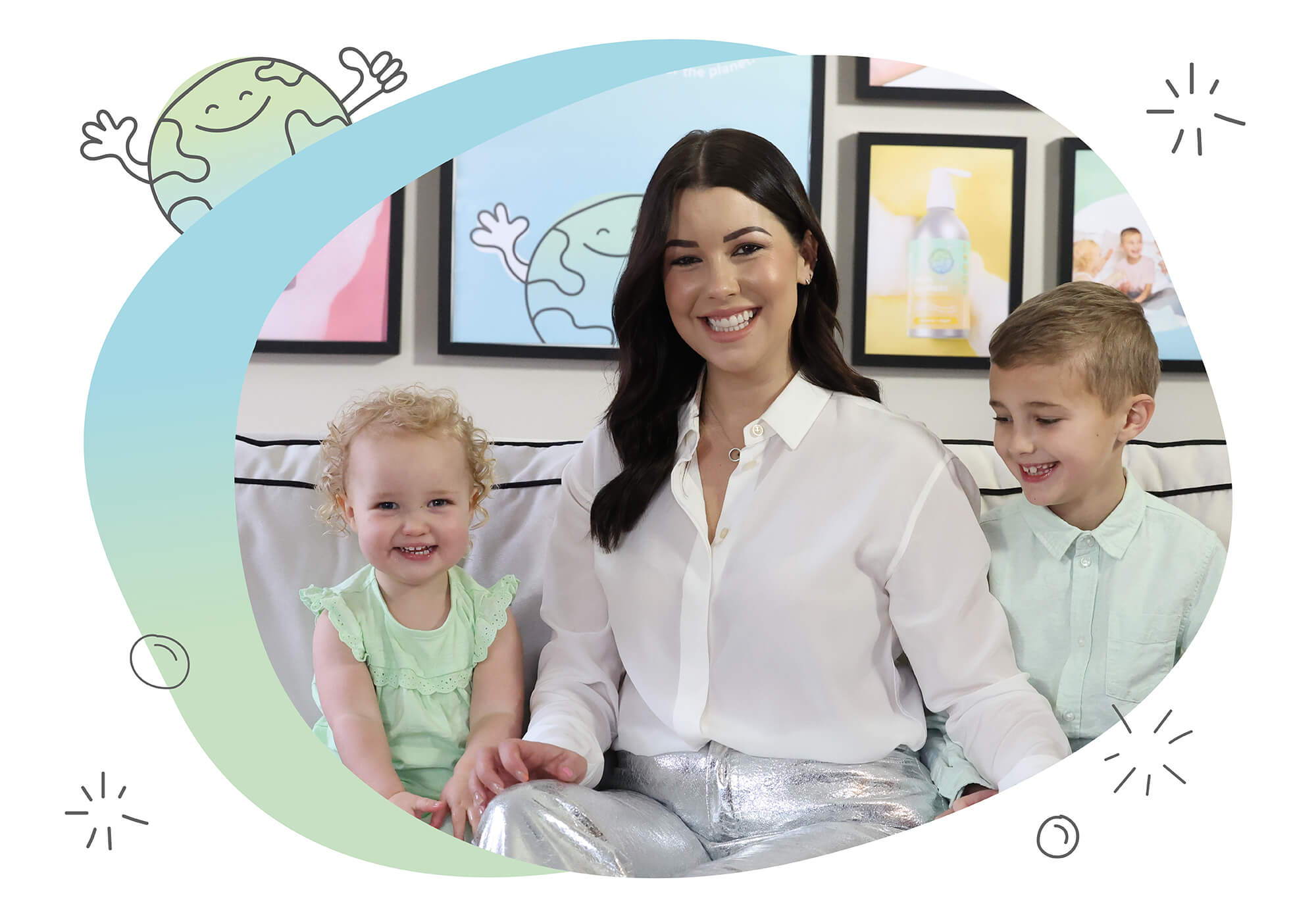 mini humans.
good for baby.
good for the planet.
We make products suitable for even the most sensitive skin, our gentle formulas care deeply for babies skin.
With up to 99% natural ingredients, our clean, vegan friendly formulas are good for kids whilst our packaging is good for the planet!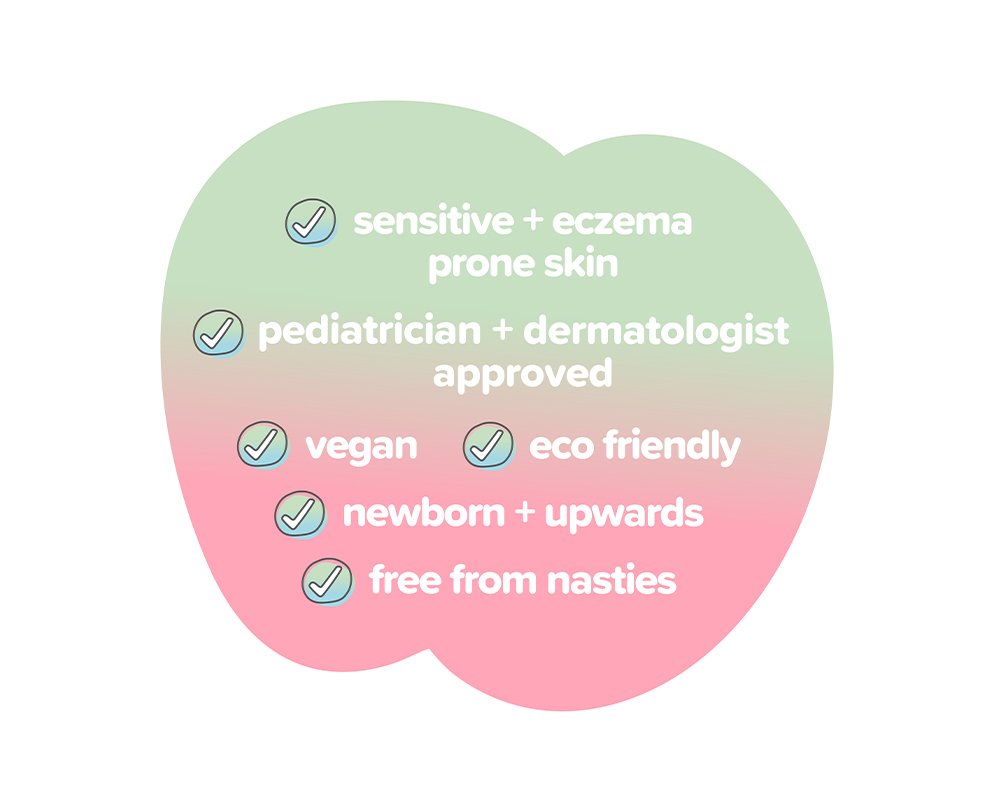 we're on a mission...
to help save the planet!
We use aluminium bottles instead of plastic which are infinitely recyclable but even more importantly, cause no environmental harm if they do end up at landfill or at sea.

Help us make a difference and reuse, repurpose or recycle your bottle when it is empty!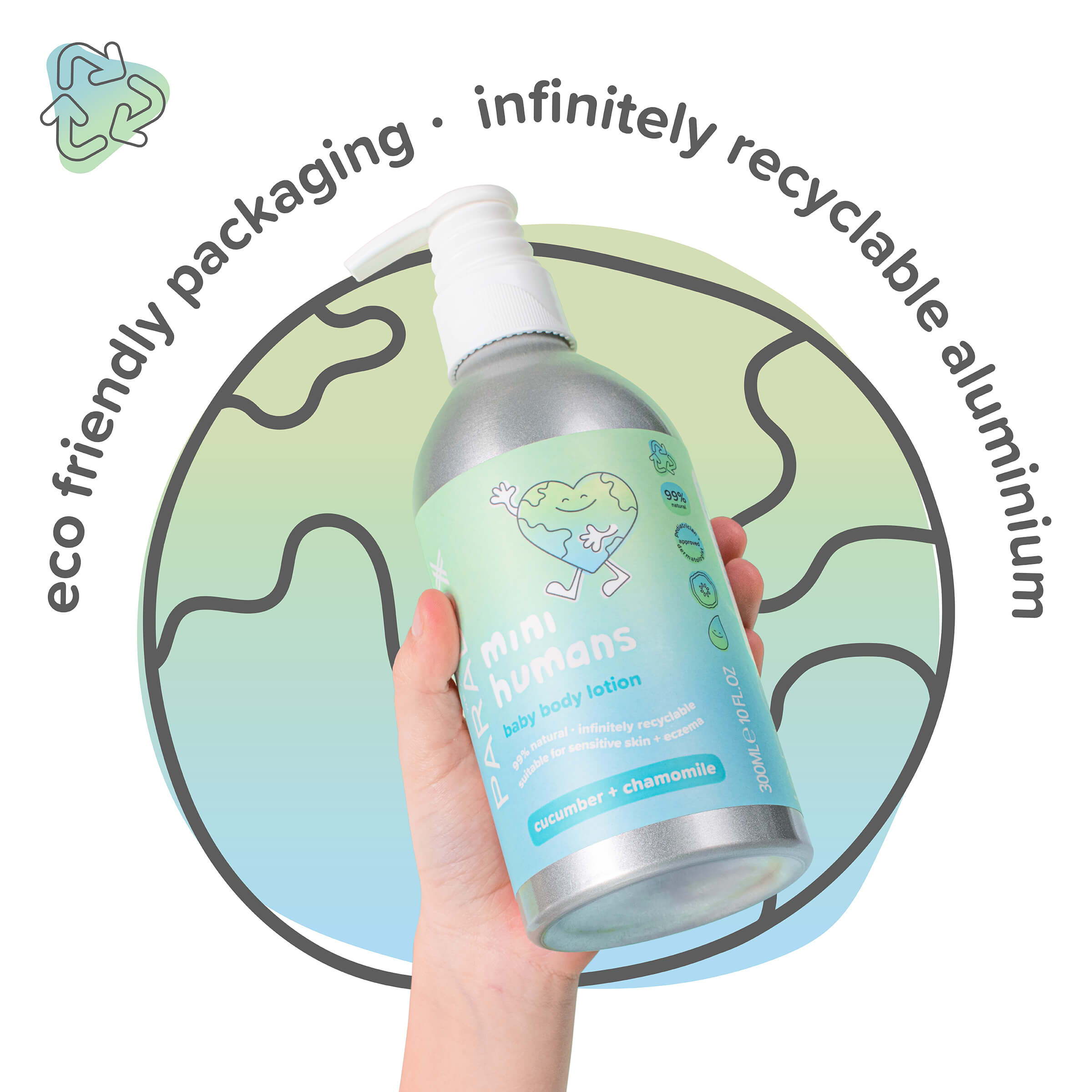 Sunday,Monday,Tuesday,Wednesday,Thursday,Friday,Saturday
January,February,March,April,May,June,July,August,September,October,November,December
Not enough items available. Only [max] left.